Mass production phone skins in the market are out of date gradually. The custom phone skins become more and more popular in recent years. Young people seems more likely to decorate their mobile phone with custom phone skins compare with the elder people, since the custom phone skins can be a good carrier to show their unique personalities. Making custom phone skins to start your own small business, Daqin will be your best onsultant. Daqin provide professional solution for producing custom phone skins, the whole package contains the software, machines and materials. And detailed training video available. 1 person is enough for the whole production process of custom phone skins.
This is an example of custom phone skins for Samsung Galaxy S6 Edge. The design picture is from the hot movie Fast & Furious.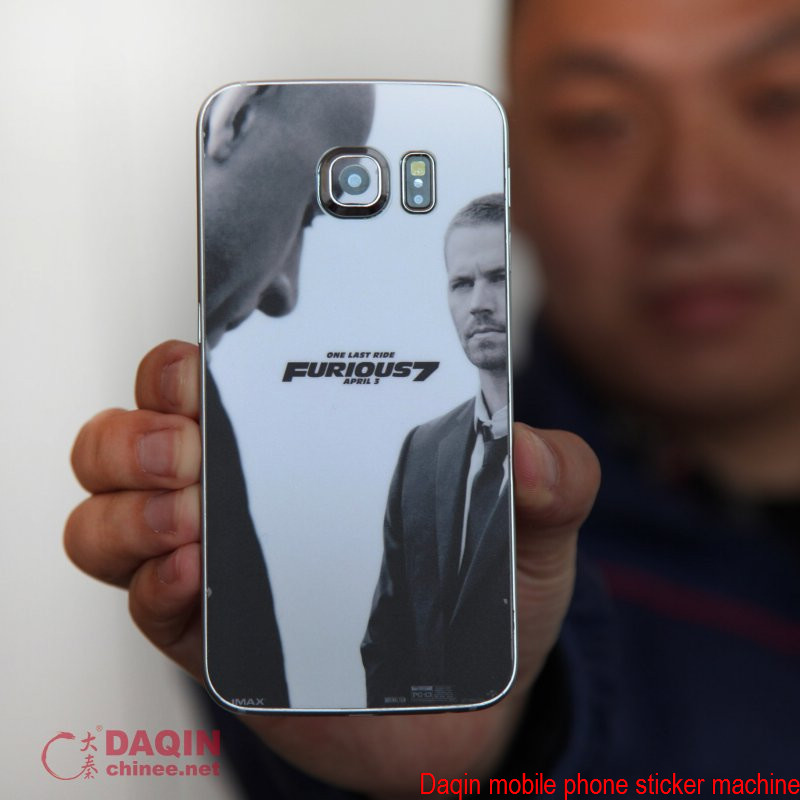 With the powerful software of Daqin mobile beauty master, you can make custom phone skins for any mobile phone in the world, any brand is OK.
Learn more about the Daqin custom phone skins making machines: https://www.chinee.net/custom-mobile-skin-system.html‎