The Laminating film is a material that usually looks transparent or translucence, with various textures, which will be laminate by the laminator on the well-printed printing design film in order to make it be protected, waterproof, anti-scratch, dustproof and increase shine and texture. After laminate, the photo will looks more layered; colour will not fade and can be stored longer time. The Laminating film includes the following textures: glossy effect, matte effect, Gridding effect, leather effect etc.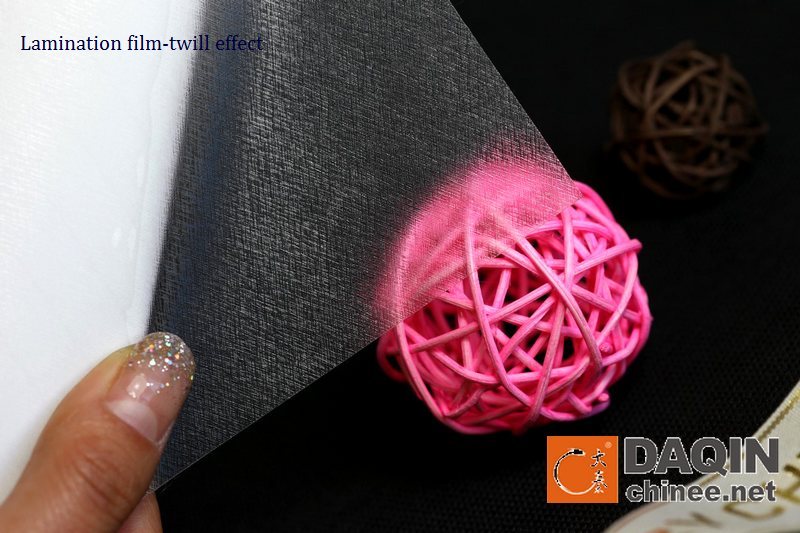 Item
Content
Product name
Laminating film
Product Number
L01#–L10#
Product Type
Glossy (ordinary/casting) L01#
Matte (ordinary/casting) L02#
Gridding L03#
Twill L05#
Leather L06#
Ice flower L07#
Flash-matte L08#
3D water drops L09#
Low-glossy
Thickness
Casting : 0.06mm-0.08mm,
Calendering : 0.08mm -0.12mm
Glue
Two types:
Casting and Calendering.
Stretchability
With great tensile strength, can fit complex curved surface.
Material
polyethylene
Chemical and physical properties
Anti-weak acid, Anti-weak base, Anti-salt, Waterproof, Wear-resistant.
Size Available
20cm*30cm,
30cm*40cm
20cm/30cm/40cm by roll
Printable
 No
Storage
Should be stored in clean, dry area. Avoid sunshine, keep temperature under 38?
Feature
Antiseptic, UV Protection, Color remain fresh forever, Seems three-dimensional.
Application
1. Use the laminator to laminate the lamination film of various effects to the well-printed printing film.
2. It can be laminate on various types of printing design films (Click here to learn more) to make different effects.
Market Value
1. Multiple textures available.
2. Waterproof, Dust-resistant, Anti-scratch.
3. Colours never fade.
4. Competitive price, Lower price, Great profit.
5. Easy operation, Easy to stick.