The mobile accessories of phone stickers refer to thin layer of decorative stickers that adhere to the surface of the mobile phone in order to change the outward appearance completely. The mobile phone stickers cover the whole body of the smartphone except for the ports, buttons, cameras, camera flash, speakers, light sensors and the notify light.
With DAQIN mobile phone sticker machine, you can manufacture custom phone stickers for any brand and model of smartphone easily. The cost for each sticker is from 0.2 to 1.5 US dollars depends on different types of raw materials, while the sales price can be 5 to 30 US dollars or even higher. Huge profit, isn't it?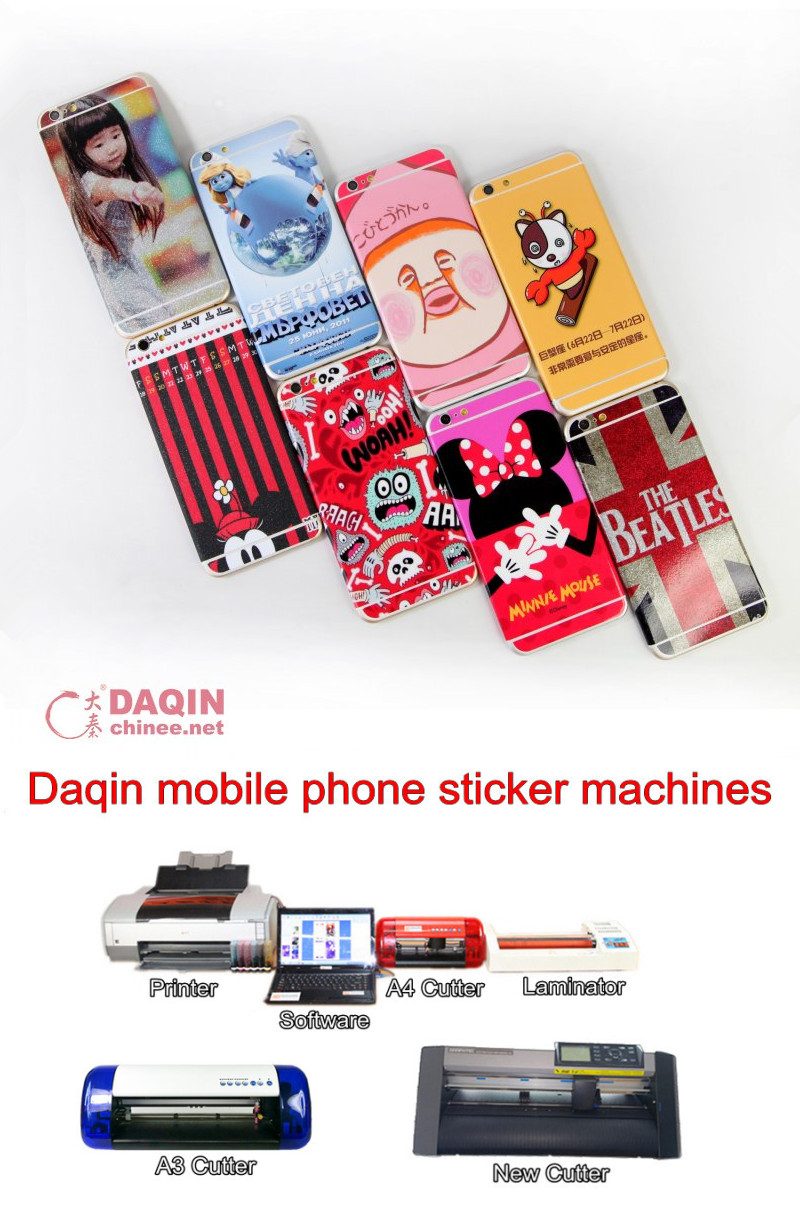 1 person is enough for manufacturing various mobile stickers. The operation of DAQIN machine is easy to learn. You can produce the mobile skins at home, and then ship them to the customers by express company. (Or you can ship them by yourself in order to save cost.)
New models of smartphones are releasing more and more frequently nowadays, such as Samsung Galaxy S6 Edge, LG G3 mini, HTC One E9+…etc. People will buy new phones, and they surely will need custom stickers for their specific model of smartphone. In this case, how can we produce phone stickers for them? Don't worry. DAQIN provides monthly update service of the software that designing mobile skins. Newly made templates for those newest smartphones will be added into the software in time. Also, the software allows the users to draw template by themselves and then stored for future use.
Customers can bring their custom photo to make unique phone skins. Usually people will like to use personal photo or family photo or someone they love. The software of DAQIN mobile beauty master contains more than 5000 design pictures of different categories. The customers also can choose their favorite design picture from the software to make their unique phone skins.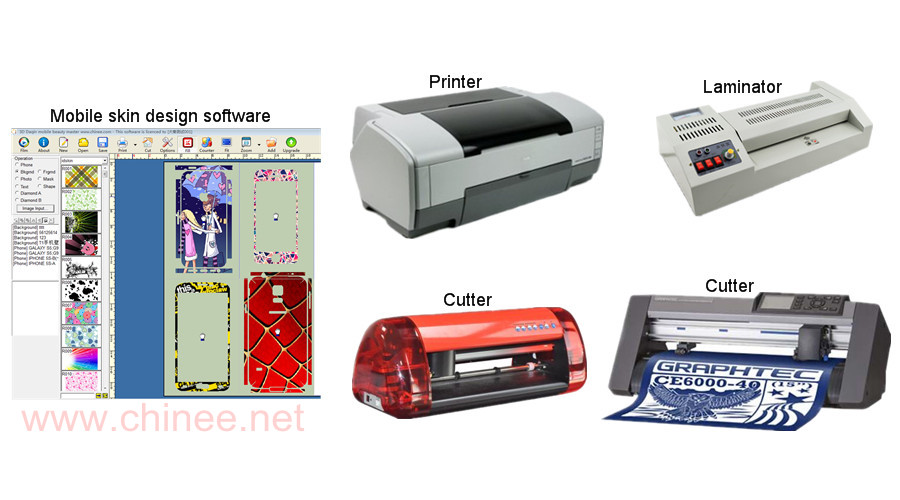 DAQIN provide everything necessary that to start the small business of phone stickers for the very first time. The complete package contains the software CD, printer, laminator, cutter and abundant sticker materials. Training video with English language is in the CD. Any question about the software installation or machine operation you can contact our after-sales staff through skype or email.
Do you want to earn 10,000 US dollars at home all by yourself? DAQIN will be your ideal choice to start your own small business today!
Learn more about DAQIN mobile phone sticker machine, kindly check link: https://www.chinee.net/custom-mobile-skin-system.html‎