This article is an introduction for the film material to make mobile phone stickers. Any inquiries please comment below this passage. We will get back to you soon. Daqin provide abundant film materials that can be directly cut into mobile skin for any brand smartphone in the world. All the film materials can be applied on the mobile phone as well as the mobile phone cases. Previously we've introduced many special texture films; you can check our earlier articles to learn the detail.
Let's see what the 3D color changing film look like and the end product of custom cellphone stickers with this beautiful film material.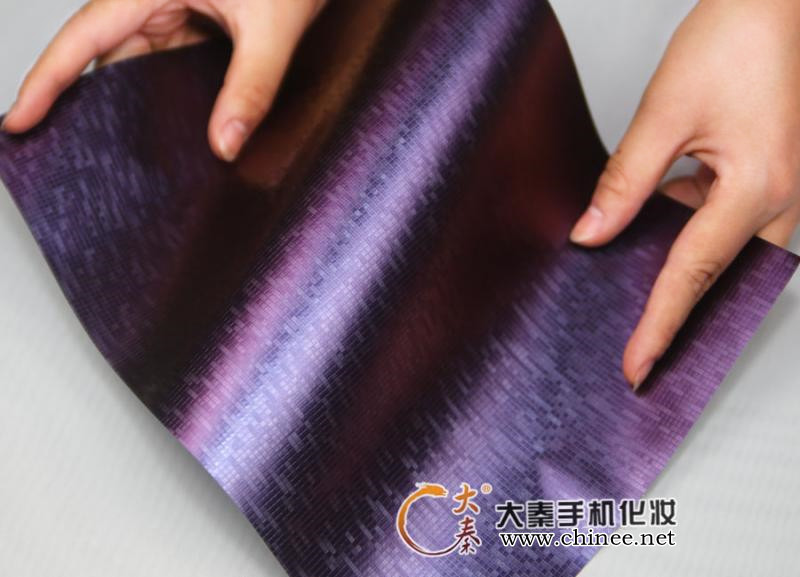 The texture looks similar with the carbon fiber films, if you look closely you will see there are thousands of square shape pattern that varied from the carbon fiber pattern. The color of the film will change when look from different angle of view. It can change color when you rotate it in your hand.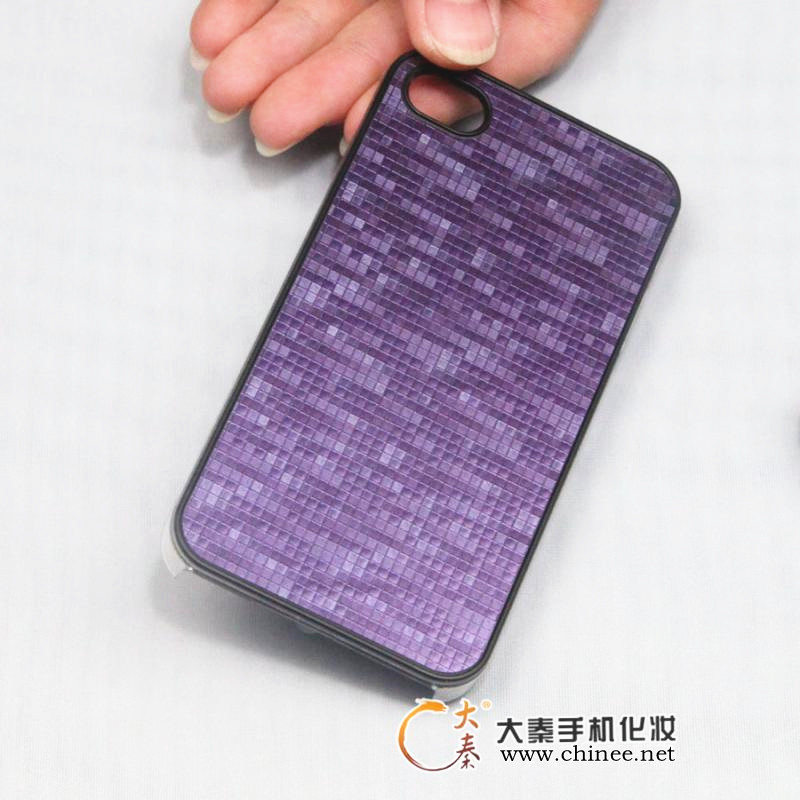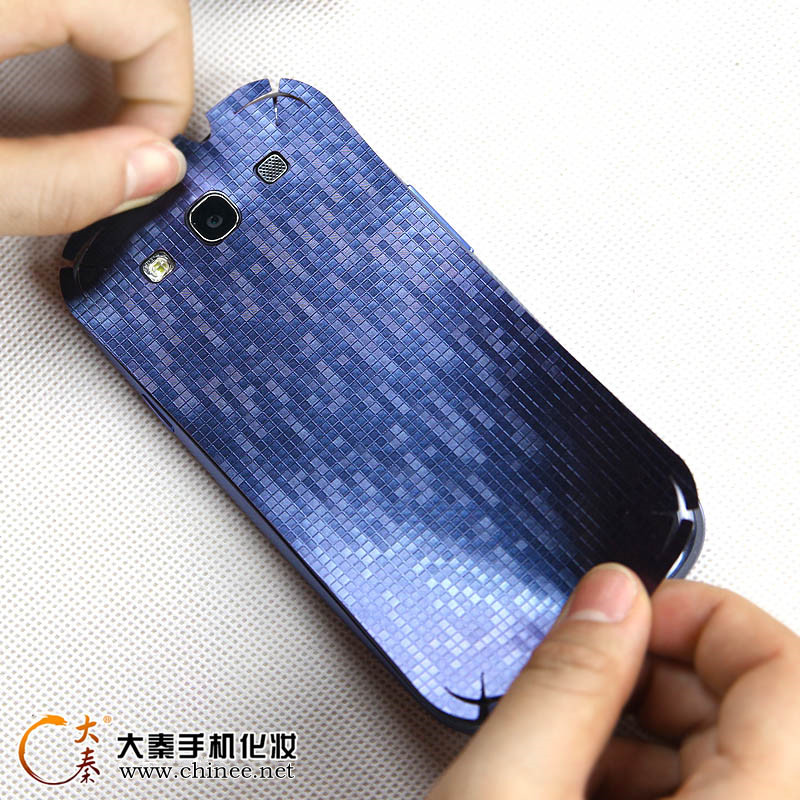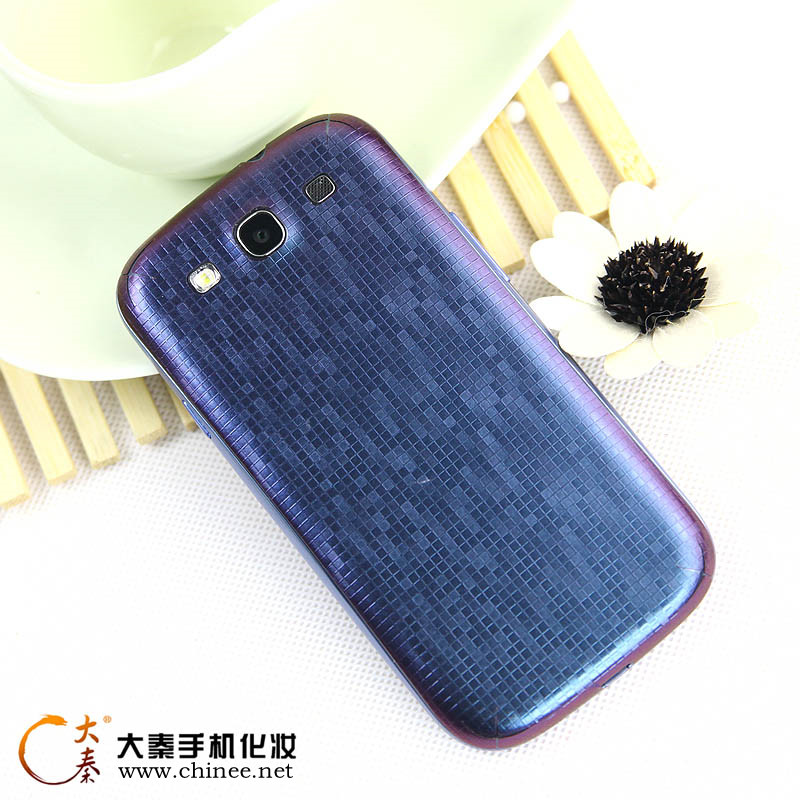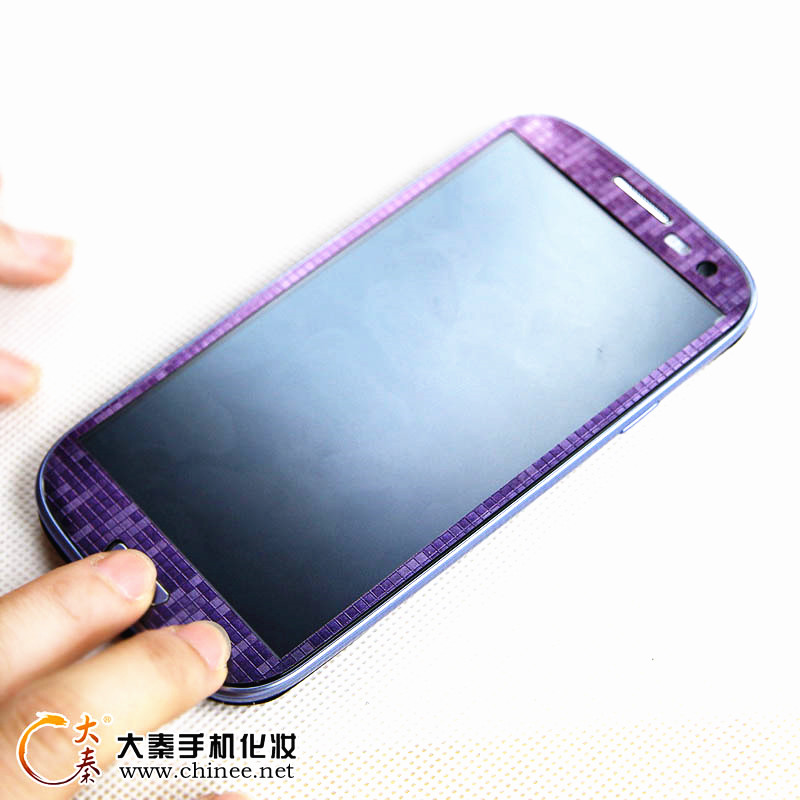 The numerous tiny square patterns on the film create a 3D effect. The rugged surface of the film makes this texture looks hard and strong. It can enlarge the force of friction so that the mobile phone will not be easy to drop from your hand.
In cold winter when you hold the phone typing message in the open air, the 3D color changing custom cellphone stickers touches wormer than the original shell of the smartphone. For those metal texture mobile phones, it will be freezing when operating it without gloves outside in winter.
In hot summer when there are sweats in your hand, the mobile phone sticker helps you grip the smartphone tighter so that it can prevent the smartphone from dropping.
Below is the black color verstion: