The film materials for producing mobile phone stickers are with multiple types. Each type of film material is with unique appearance and texture. Daqin provide a wide range of film materials that can be directly cut into custom cellphone stickers for any brand and model of smartphone all around the world. With these raw materials of mobile stickers, you can start your own small business of making mobile phone stickers. We've been introduced many film materials already, if you have interest you could search for our previous articles or comment below this passage, we will get back to you soon. Let's take a look at the beautiful golden film as below: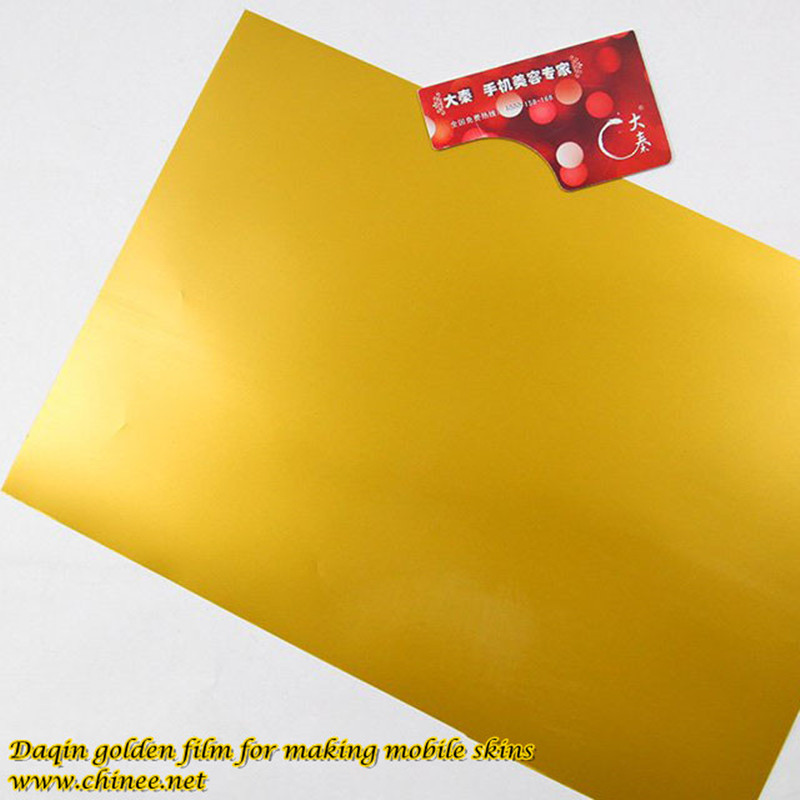 So far, Daqin golden film for making mobile skins is perhaps the most advanced film material in the world. Produced with high quality raw material and advanced craft, the golden color of the film looks beautiful, and the film touches comfortable.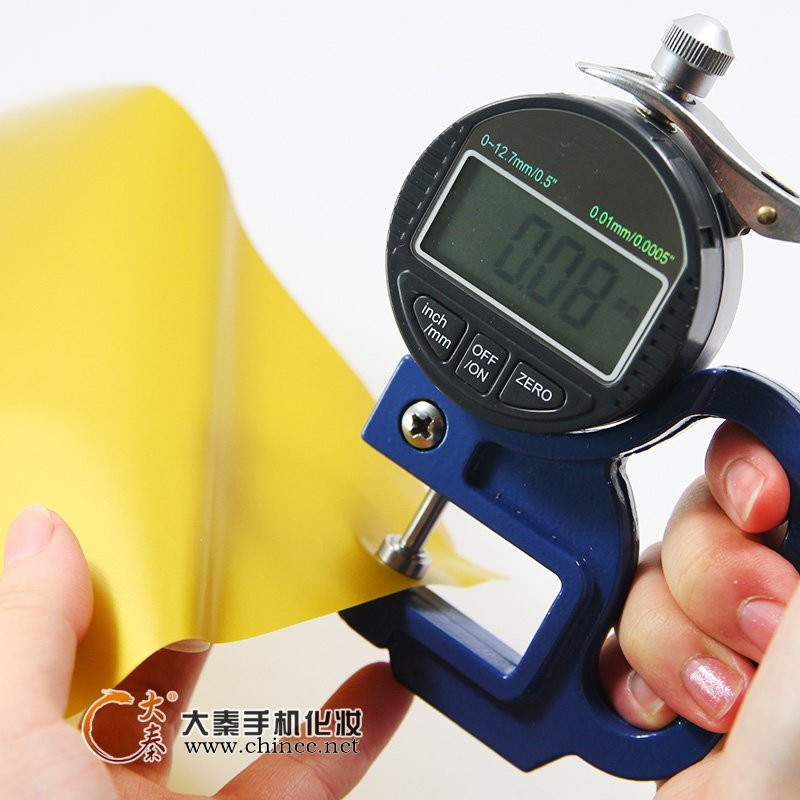 For the thickness of the film, it's only 0.08 mm. Such an ultra-thin layer of vinyl film can tightly stick to the cover of the smartphone. Also, due to the ultra-thin thickness, even if you look closely, you still may regard the golden custom cellphone stickers as part of the original smartphone. Only when somebody peels the sticker off in front of you, could you realize that it's accessories.
When apply the golden mobile sticker on the smartphone, you'd better spray some water on the sticky side of the film, and then start the installation process. In this way, it can easily peel off the sticker in case of mistakenly apply it to the wrong location. After hours, the water under the sticker will automatically dry out.
The golden phone stickers become popular since the release of the gold version iPhone 5s in September, 2013. From that time on, Daqin golden films had been cut into custom cellphone stickers for abundant different brand and model of smartphones in the world by Daqin machines. By simply applying the golden skins, any smartphone can change into gold version. Not every smartphone have the golden version, however, once applied the golden custom cellphone stickers, every smartphone can change into gold version in seconds. Also, with high quality glue on the sticky side of the golden film, when you tear off the sticker from the phone cover, no residue will be left.
Medias in and out of China had been reported the golden mobile phone stickers produced by Daqin machines.