The article is dedicated for anyone who has interest of the raw materials to make mobile phone stickers. The more you know about the raw material, the easier to make different stickers to satisfy the need of every customer. Any question, please feel free to leave a message on the bottom of this page, we will get back to you soon.
Previously we've introduced multiple types of film materials which can be directly cut into mobile phone stickers by the Daqin 3D mobile skin designing and making system. It's time to introduce one of the popular leather films: the desert rocks leather films.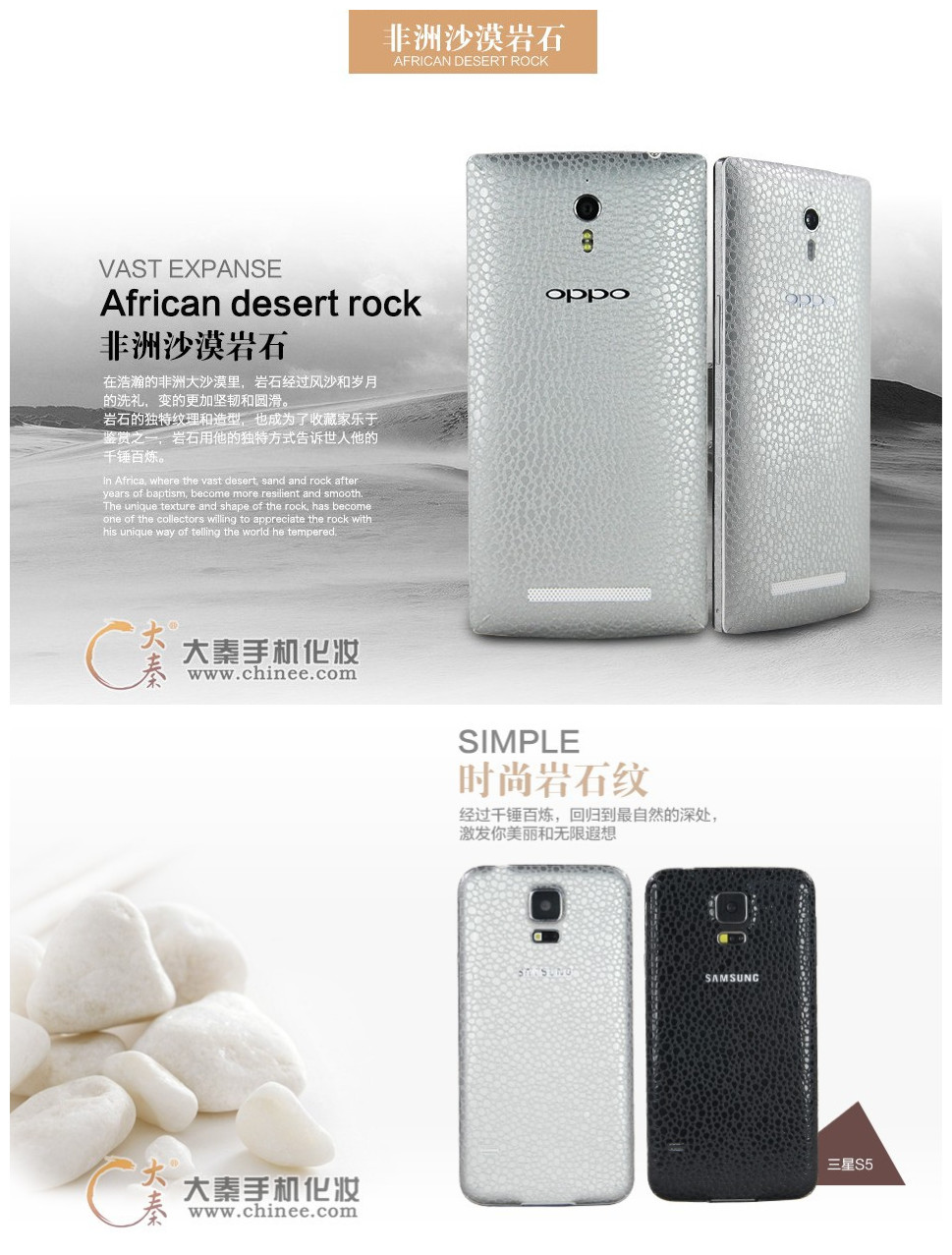 Produced with the advanced craft of double layers casting, the leather texture looks and touches like genuine leather. With a thickness of only 18 micro meters, the ultra-thin layer of film can stick tightly on the mobile phone, without shrinking or peeling especially when applied on the curved surface.
The desert rocks films are made from environmental protection materials, which doesn't contains harmful substance such asformaldehyde. It brings not only a comfortable experience, but also a healthy life.
The ultra-thin feature makes it integrates with the mobile phone so well that as if it comes with the original phone. Also, it makes possible to detect the temperature of the mobile phone by hand, in order to prevent the danger of mobile phone explosion. While for the ordinary thick leather case, it's comparatively bad for heat dissipate. The overheat mobile phone in the thick leather case may be a potential risk for the customers.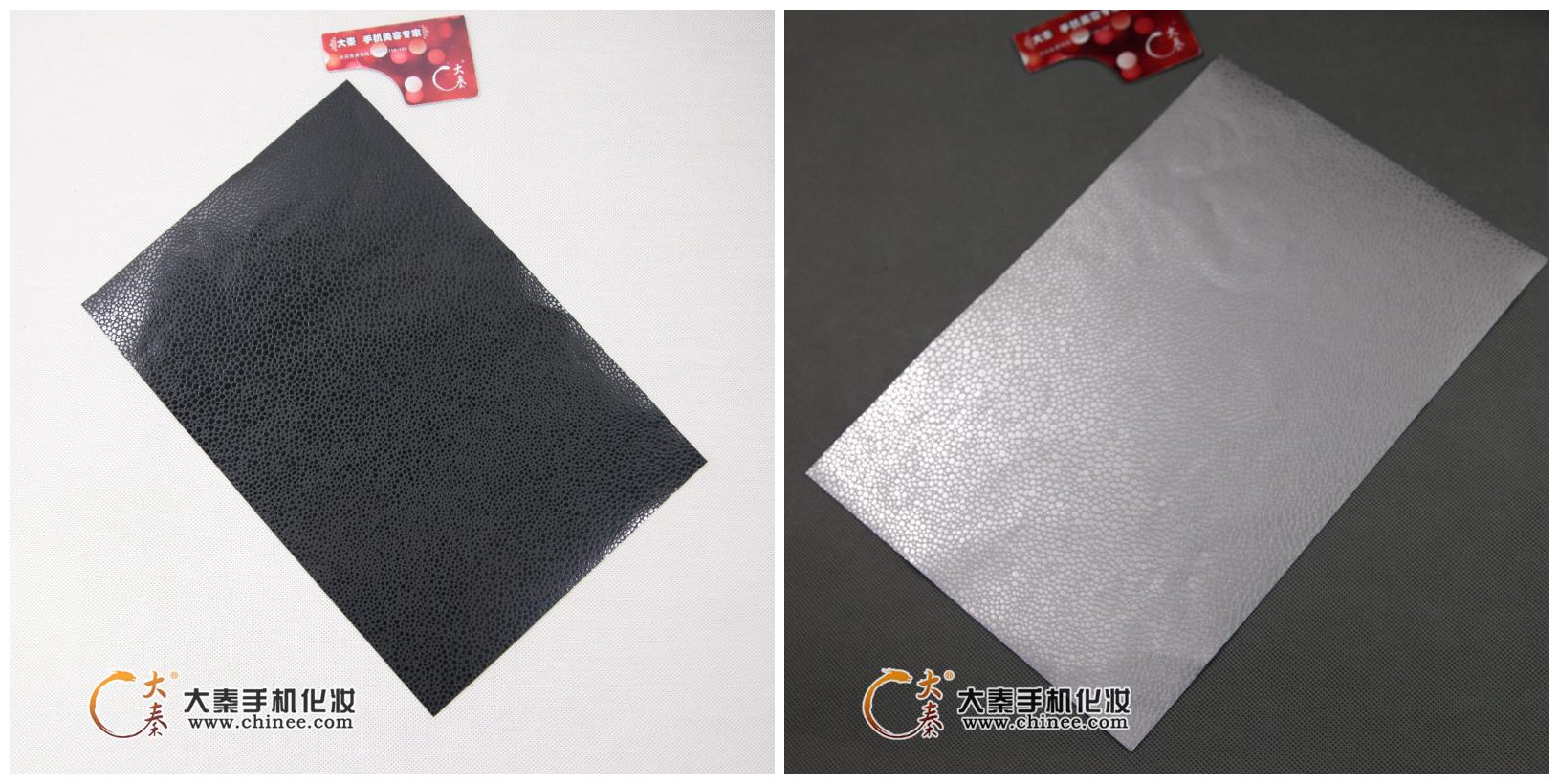 The films can be cut into stickers not only for mobile phones, but also for tablet, iPad, laptop, PSP, camera…etc. It can stick tightly one the devices without shrinking or peeling. Once it's peeled off from the devices, there will be no residue left at all.
The cutter of the Daqin 3D mobile skin designing and making system, will cut the film in to custom cellphone stickers according to the templates in the software of Daqin 3D mobile beauty master Ver.2015. Amazingly, it's capable of producing sticker for any brand smartphone in the world! So far, the software contains more than 3,000 templates data, and it will be updated monthly to add the newly released model of smartphones. For those rare mobile phone, the customer can draw the template data by themselves on the software of Daqin 3D mobile beauty master Ver.2015, which is really helpful indeed.
Above all, the high end product of desert rocks leather films is ideal for mobile phone decoration for any mobile phone in the world.