This article is written for anyone who have inerest for the film materials to make custom mobile phone stickers of any smartphone. Daqin provide abundant raw materials along with the software and machines to produce custom cellphone stickers. Any inquiry please comment below, we will get back to you soon.
Let's take a look at a special type of the silver shining printing film: the glow in the dark film.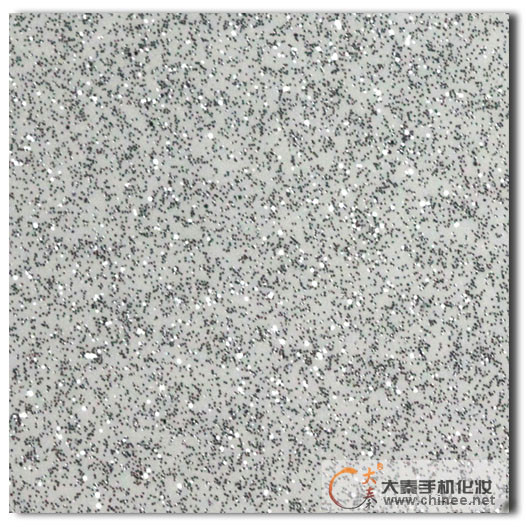 Take a close look at the film, you can see there are multiple shining spot and the silver color background. The shining effect is great. This film can be directly printed by 6 colors inkjet printer with your custom design or personal photo. The reason of utilizing 6 colors inkjet printer is that, the printing quality is very high and the cost for each printing is low. Still, you can directly cut the film into mobile phone stickers without printing anything on it.
When put the film in a dark place, it will emit green light which shows as picture below.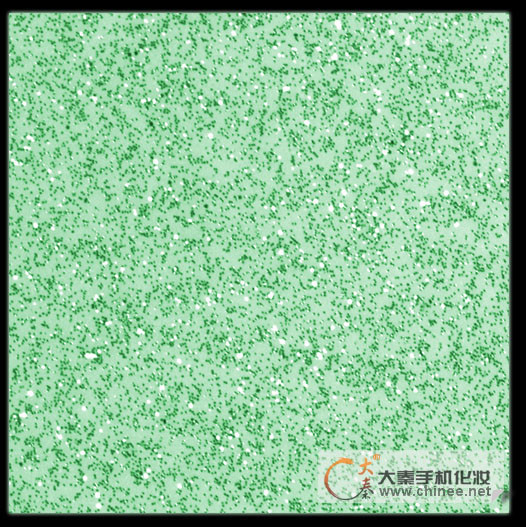 The green light looks clear and it's beautiful indeed. Once the mobile phone is applied with such glow in the dark custom cellphone stickers, they can be seen easily in the dark enviorenment.
Below picture shows the glow in the dark mobile skins printed with custom picture. In the day time it's silver shining effect, while at night it's green glowing effect.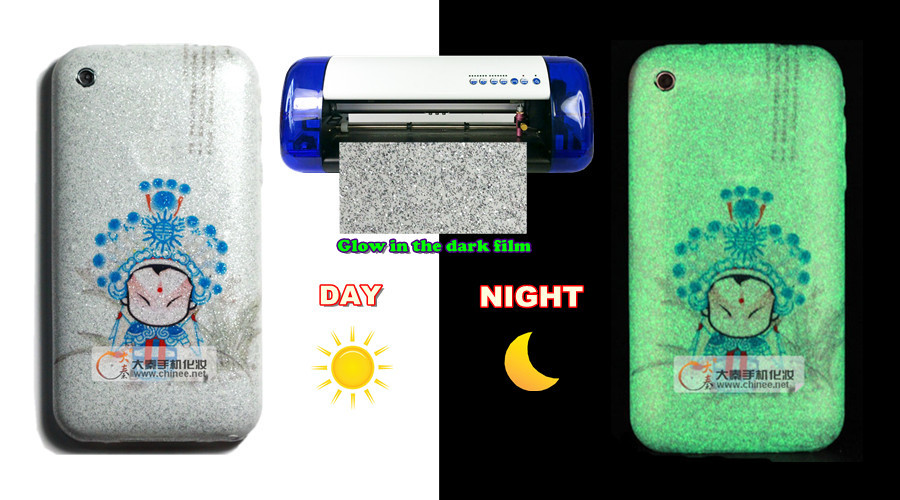 The glow in the dark film material is envoirenmental protection, which is harmless to humans. The glowing effect can lasts for 2 years and then gruadually disappear as time gose by.
After printed with custom picture by the inkjet printer, the glow in the dark film need to be laminate with an ultra-thin layer of lamination effect film to become anti-scratch and waterproof as well as prevent the original color from fading. Usually we choose the glossy lamination effect film, since it can ultimately reveal the silver shining effect and the green glowing effect.
The ultra thin layer of mobile sticker is good for heat dissipate of the smartphone. When playing mobile phone games or watching videos with the smartphone, the temperature of the screen and cover will rise, however, the mobile sticker will not trap the heat inside at all, instead, it can conduct the heat very well.
The advantage of the green glowing mobile skins is that, when you lost your smartphone in the dark room and can not find it, while the battery is happen to used out, in this case you still can easily find it according to the glowing mobile phone sticker.