This passage is written for anyone who interested in the film materials of making mobile phone stickers. By providing multiple textures mobile phone stickers to the customers to choose from, it can widen the product line and satisfy the need of different customer groups.
In previous articles, we've seen various types of film materials that can be directly cut into mobile phone stickers by the Daqin 3D mobile skin designing and making system, such as the shining series, wooden series, metal series, carbon fiber series, color changing series…ect. Here let's see what the Lightning ink pattern leather films material look like.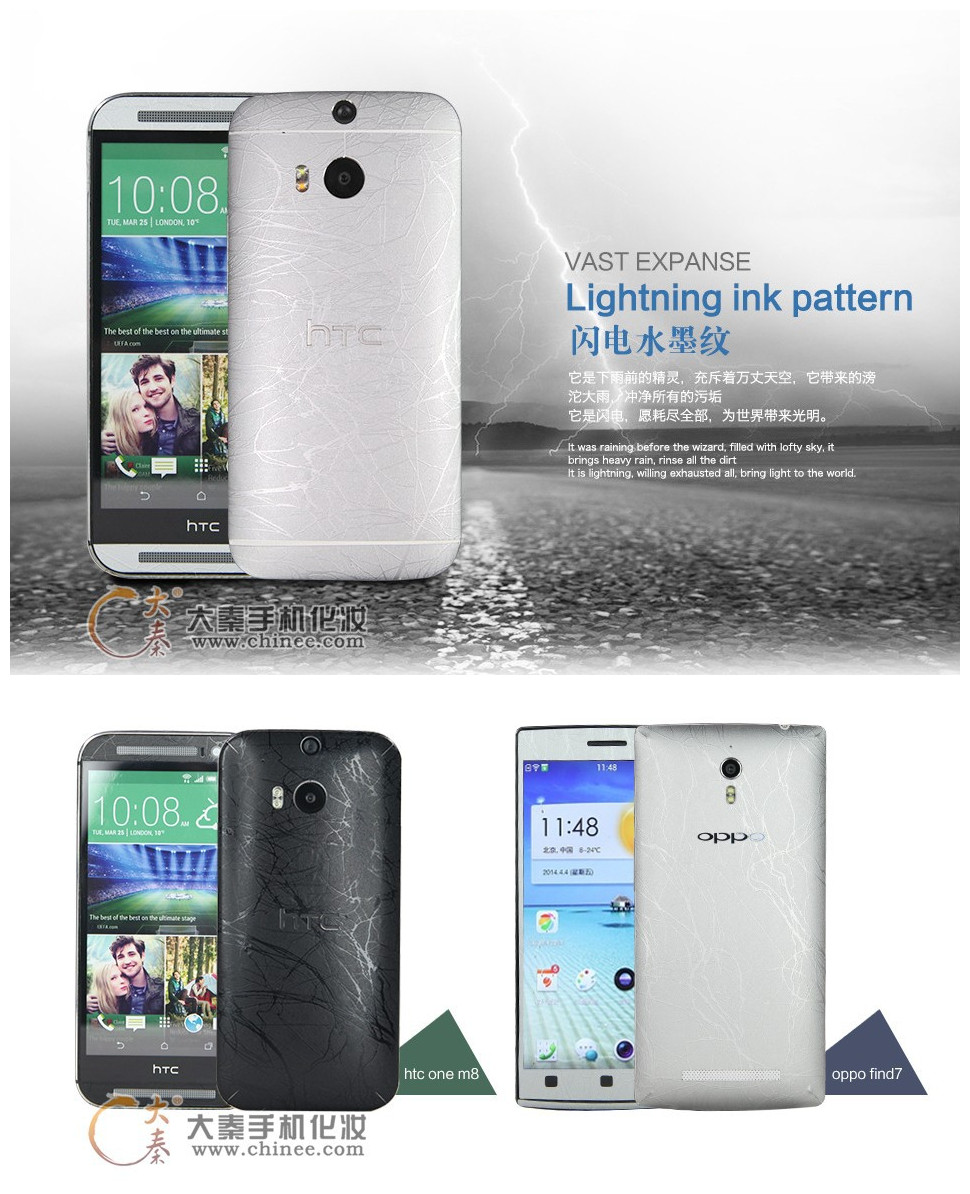 Just as its name implies, the film is full of lighting pattern, while at the same time, it looks like an image that after drop die ink into purified water, the ink is spreading. The leather texture of the film looks and touches like genuine leather, which is really amazing!
The back side of the film is sticky, which will help stick to the mobile phone tightly. There is a layer of micro glass beads on the sticky side, which will help to prevent moisture and the corrupted ions. The blowholes on the sticky side will help eliminate the air so that there will be no bubbles after apply the film on mobile phones.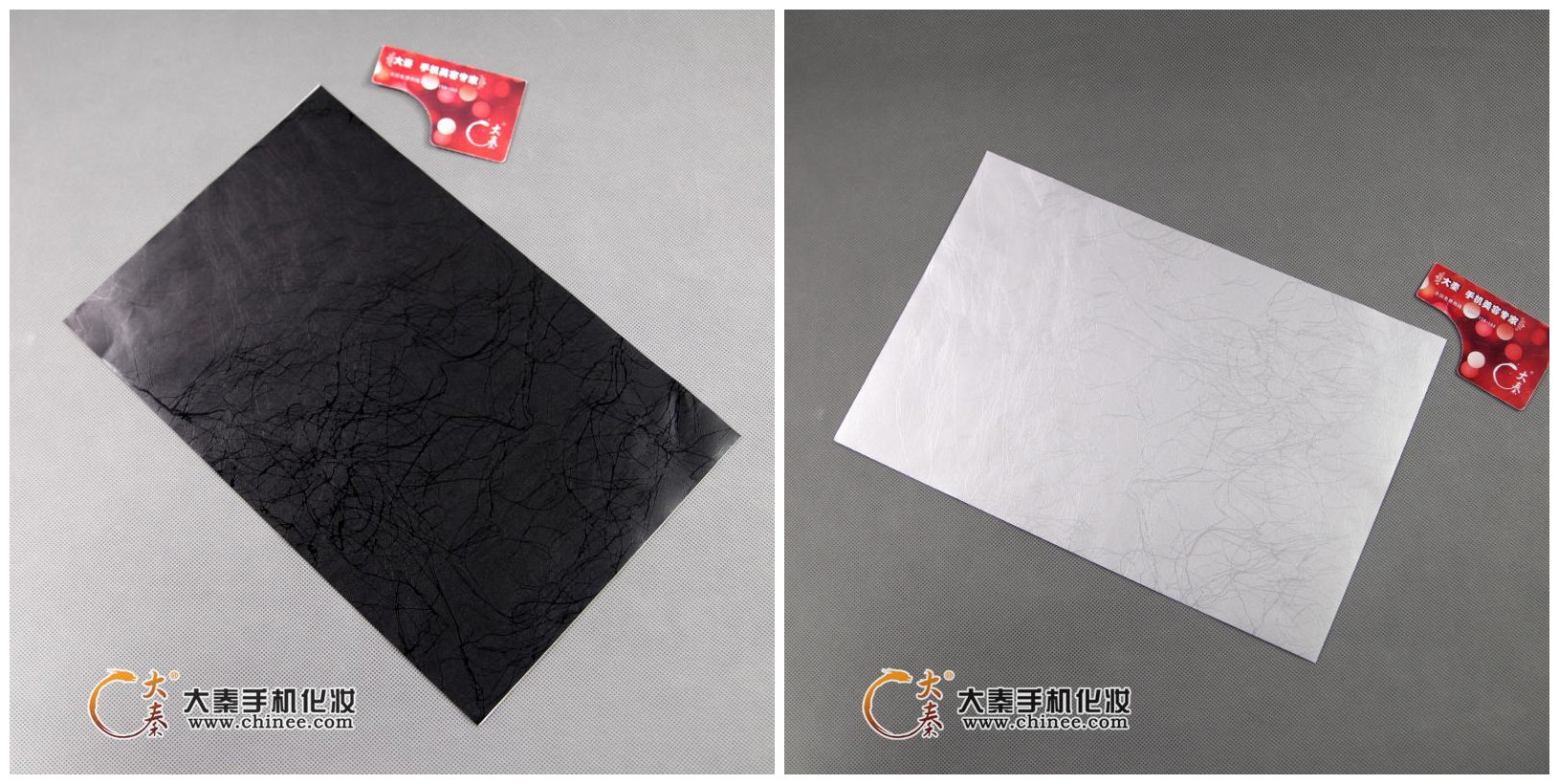 As a high end product, the film is produced with top craft of double layers casting. It's capable of stick tightly on the curved surface such as the side and corners of the phone, without shrinking or peeling. Made of environmental protection material, the film is healthy to human. It never contains harmful substance such as formaldehyde.
With an ultra-thin thickness of only 18 micro meters, the film integrates with the mobile phone so well that you could hardly discover that it's just a sticker on the phone. Compared with the traditional mobile phone leather case, which is much thicker and heavier than the stickers, the ultra-thin sticker is better for heat dissipate.
The lightning ink pattern leather films not only can be an excellent choice to make custom cellphone stickers, but also ideal for make custom stickers of electronic devices such as the tablet, iPad, laptop, PSP, camera, mouse, MP3, remote control…etc.
Thanks to the Daqin 3D mobile skin designing and making system, the lightning ink pattern leather film can be cut into mobile phone stickers of any brand phone in the world. The software of Daqin 3D mobile beauty master will update monthly to add the newly released phones in the market. In this way, the Daqin system always capable of producing mobile phone stickers for all mobile phones worldwide.