This article is written for the people in the field of the mobile phone stickers or anyone who have interest. It is about the introduction of various materials that used to make of mobile phone stickers. Any question, you could leave a message and your contact information on the bottom of this page. We will get back to you soon.
In previous articles, we had been discussed many other cutting film materials. Here the cutting film material refer to the film material that can be cut directly by the cutter of Daqin 3D mobile phone skin designing and making system in order to produce the custom cellphone stickers of any cellphone of the world. Now let's have a look at the crocodile leather film material.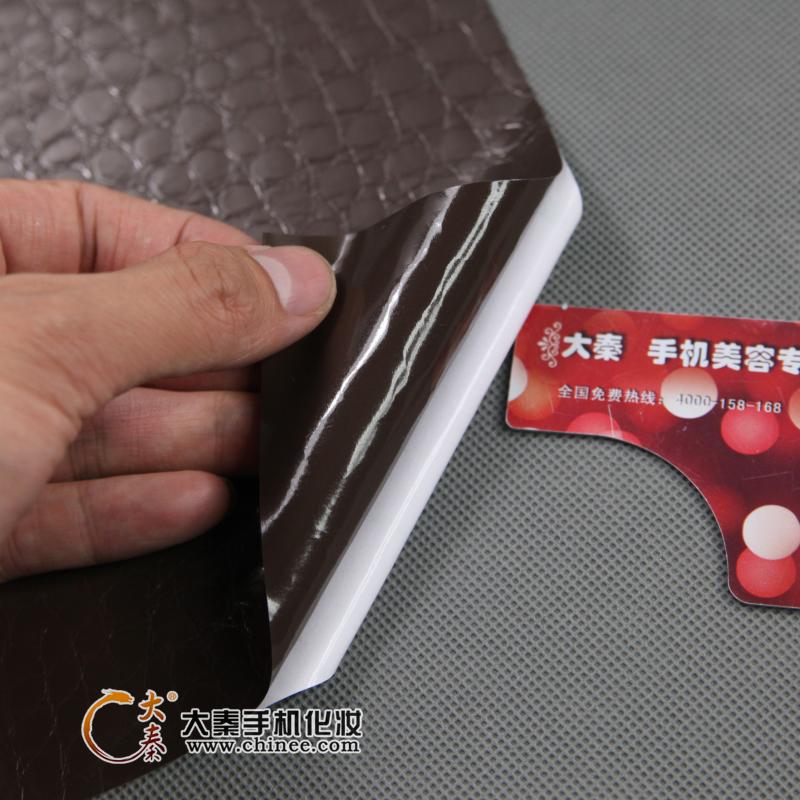 As you would expect, the texture of the custom cellphone stickers is similar with the crocodile leather.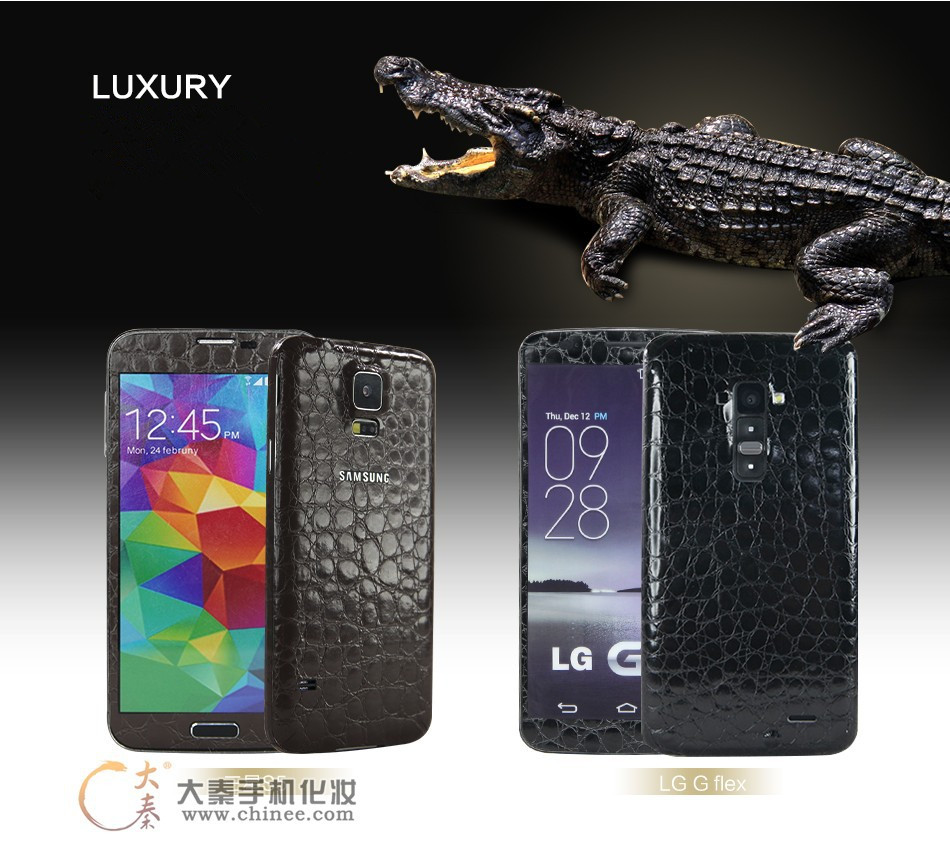 Produced with the most advanced dual casting technique, the crocodile leather film is with outstanding performance of letting the stretched film become fixed and unchangeable. While for the mobile phone sticker that made of low grade film material, it will shrink and the edges of the sticker will automatically peeling.
The thickness of the crocodile leather film is only 18 micrometers, which is amazing. The crocodile leather mobile phone sticker can integrate with the mobile phone so well that, as if it's the original leather skin of the original phone. As you know, for the ordinary leather mobile phone cases that selling on the stores or online shop, is with the thickness of 2 millimeters or more, which usually looks bulky and feels heavy.
Due to the ultra-thin feature of the crocodile leather film, you can feel the temperature of the mobile phone cover in time. When the mobile phone becomes hot, you will be able to feel it in time, so that to take measures such as turning off the mobile phone in order to prevent the phone from blasting. While for the ordinary bulky and heavy leather mobile phone case, it still can transmit the heat of the mobile phone, but due to the thickness of the case is more than 2 millimeters, when you feel the case is hot it may too late since the phone must have been endured high temperature for hours.
Above all, the crocodile leather film material is environmental friendly, which never contains poison chemicals such as formaldehyde. This material can bring beauty as well as a healthy life.