Before the releasing of the Samsung Galaxy S6 Edge, Daqin has already made the phone stickers template for this new mobile phone and then add it to the phone stickers software of Daqin mobile beauty master. Below picture shows the phone stickers we made for Samsung Galaxy S6 Edge, by the Daqin phone stickers making machines.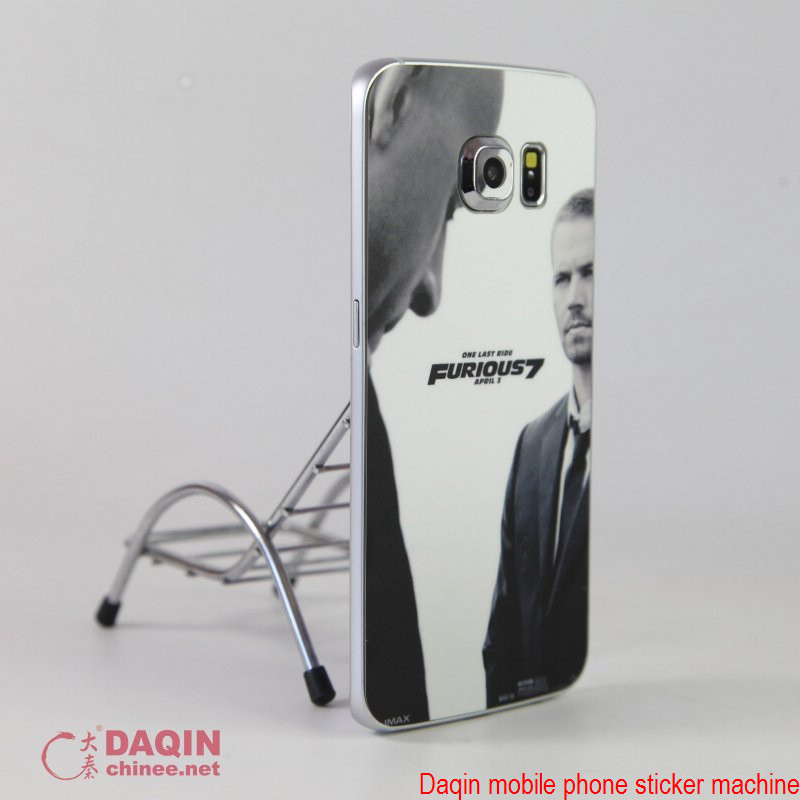 The design picture is from recent hot movie Fast & Furious 7, did you discover that? Have you watch this movie?
Any design can be printed on the phone stickers, your personal photo, photo of your pets, your own design…etc. are ok.
Do you want to learn more about the machines that produce such phone stickers? Please visit: https://www.chinee.net/custom-mobile-skin-system.html‎