Do you want to make money fast? Daqin mobile phone sticker machines are your ideal choice. You can produce custom mobile phone stickers all by yourself and then sell them online or in the physical store.  It takes only 3 minutes to complete the making process for mobile phone stickers of 2 mobile phones.
Below is an end product of mobile phone stickers for Samsung Galaxy S6 Edge.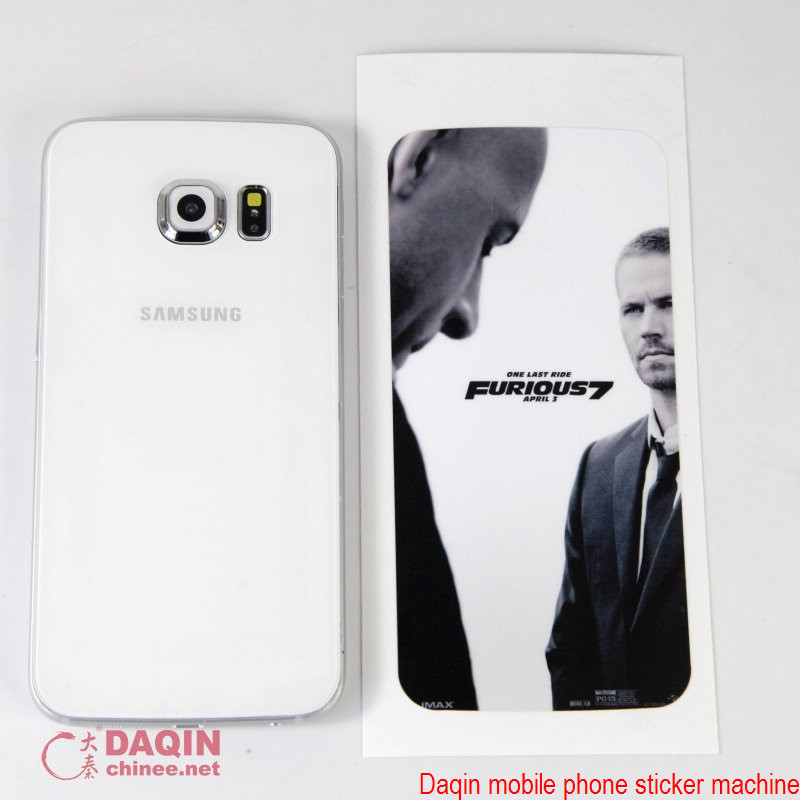 Newly released mobile phone such as this Samsung Galaxy S6 Edge will be updated to the software in time, so that you will always capapble of produce mobile phone stickers for the newest model mobile phone in the market.
Check out more information here for the Daqin mobile phone sticker machine: https://www.chinee.net/custom-mobile-skin-system.html‎