Are you interested in the film materials to produce mobile phone stickers? Here we'd like to introduce a special type of film which is used for producing the mobile phone stickers, that's the wood grain films.
In previous articles we've introduced multiple film materials that can be directly cut into mobile phone stickers by the cutter of the Daqin 3D mobile skin designing and making system. Amazingly, the Daqin's system is capable of producing mobile phone stickers for any brand mobile phone. In this way, any mobile phone can get its own sticker that made of multiple film materials including the wood grain films.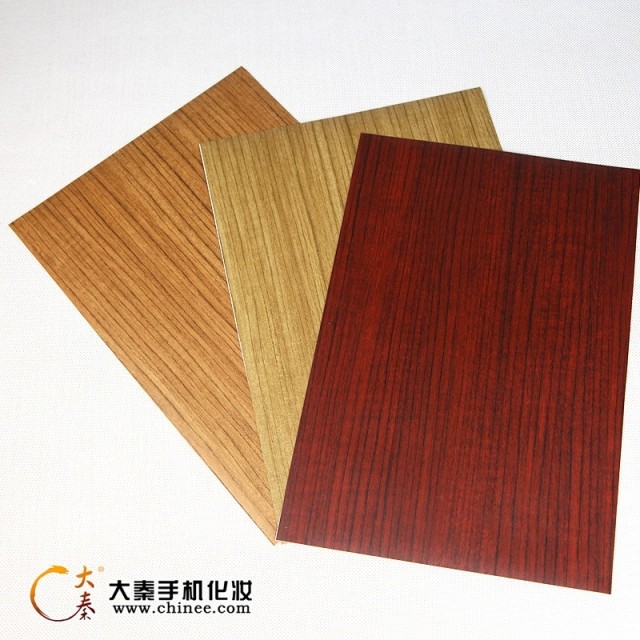 The wood grain film refers to a film material that with natural wood grain on the surface. The wood grain from Daqin is with high quality. The grain looks natural. Compare with the printed film with wood grain, the wood grain film looks really true to life.

Produced with the advanced technique, the texture of the film looks natural. It not only looks like the original wood, but also brings a feeling of approachable. The surface of the wood grain film is waterproof. Also, made by environmental protection material, the wood grain film is anti-slip and anti-scratch. When you hold the phone in hand, especially in the cold winter when the mobile phone usually touches a little cold, the wood grain film can make the physical contact not so cold.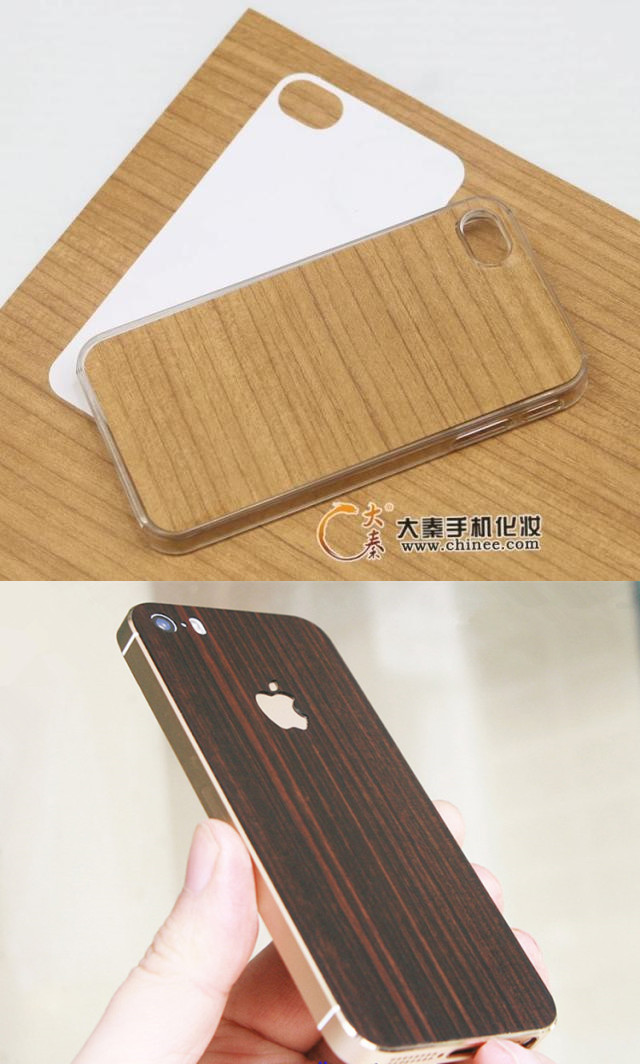 Once you peel off the wood grain mobile phone sticker from the mobile phone, there will be no residue left on the mobile phone cover. This is very nice, isn't it? Also, the wood grain mobile phone sticker will stick on the mobile phone firmly; it will never peel off automatically.
The wood grain film materials for custom cellphone stickers are designed on the concept of natural, simple, warm and environmental friendly. Although the original wood is the first choice that could be used to make decorations such as mobile phone case, the cost is too expensive. The competitive price is also one of the reasons that the wood grain mobile phone sticker becomes so popular.
There are plenty types of wood grain film to choose from, such as the mahogany texture, rose wood texture, padauk texture, eaglewood…etc. Daqin continual releasing new types of film materials to make mobile phone stickers all the time, it can be forecast that there will be more and more new types of film materials come out.