For most of us, seldom have the experience of making DIY mobile phone stickers by ourselves. Actually, it's funny and easy to design and make your own mobile phone stickers. Here I will show you a unique solution of making custom phone skins.
The process of making mobile skinsfor any mobile phone can be divided into 4 steps as follows:
Step 1, Gathering related materials and machines
Materials: An A4 size sheet of white or transparent vinyl films for printing, An A4 size lamination effect films (can be purchased from Daqin)
Machines: 6 colors inkjet printer, 4 rollers laminator and sticker cutter
Step 2, Custom designing
With the software of Daqin 3D mobile beauty master Ver.2015. (No need to connect with internet, it's a stand-alone version), you can select your mobile phone models first, and then input image that come with the software, or input your own picture from USB flash.
Now we select iPhone 6 Plus. And then the corresponding template will appear on the page. Input custom picture by the USB flash. Zoon or scale, drag it to the suitable place until satisfied.
Preview the final effect before printing.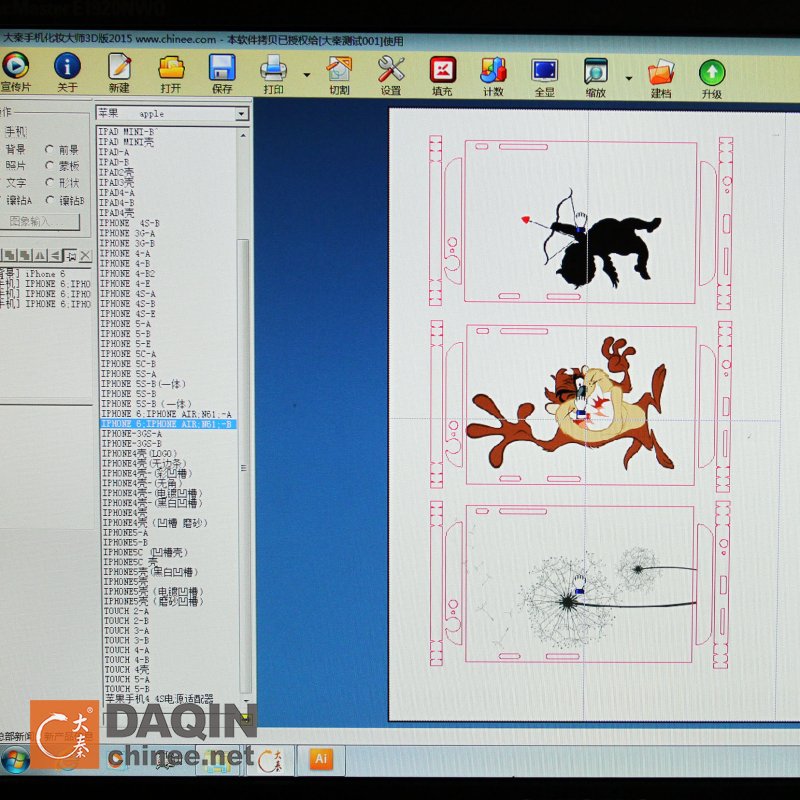 Step 3, Printing, laminating and cutting the sticker.
The vinyl films from Daqin can be printed with ordinary 6 colors inkjet printer. After print, laminate the film with a thin layer of lamination effect film to make it water proof and add extra texture such as matte, ice flower, twill, 3D water drops…etc.
Put the well laminated film into the cutter, and then click cut in the software. Soon the sticker will come out.

Step 4, Manually apply the skins on the phone.
Tear off the skins from the backing paper. And then carefully apply it on the phone.
Don't worry, it can be tear off and then reinstalled. There will not be any residue left.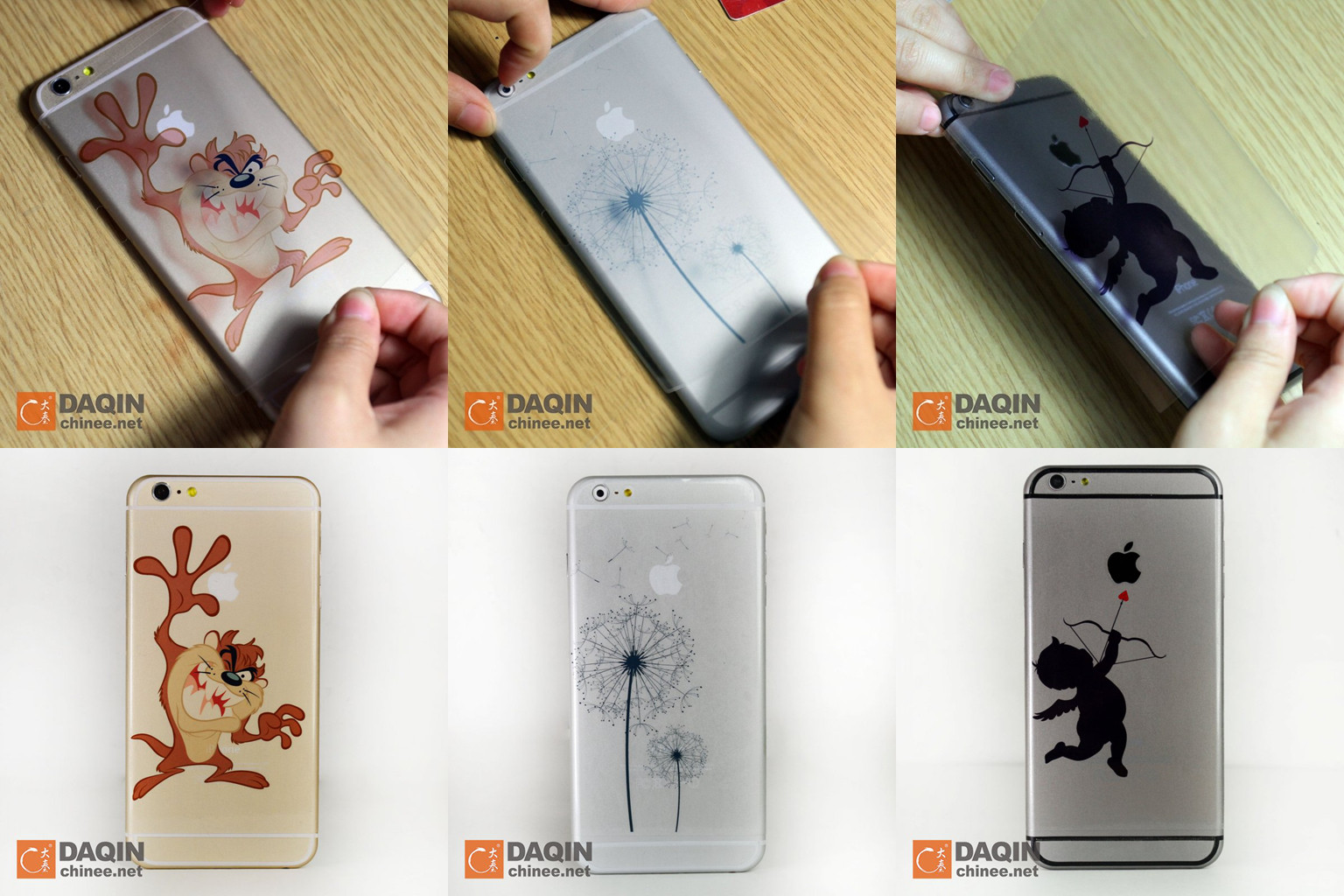 OK. Now you have been successfully made your own mobile phone skins. The above process of making custom skins for 3 sets iPhone 6 plus cost about 4 minutes. If you are a beginner, it may cost more time. However, after a few times of practicing, everyone one can be a master of making custom skins for mobile phones.
The above making process is on the basis that you own the Daqin 3D mobile skin designing and making system, which is for commercial purpose. It's suitable for starting the business of selling custom phone skins for any mobile phone.
The Daqin 3D mobile beauty master Ver. 2015 contains more than 3,000 models of mobile phones. For the newly released mobile phones, the software will be upgraded monthly to add their templates. For the rare mobile phones, the software allows the user to draw templates by themselves and then saved for future use.